Employment Litigation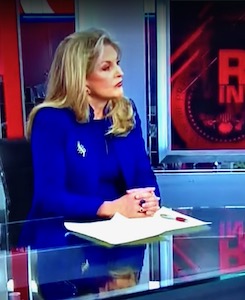 The greatest and most valuable asset of most organizations is its human capital. Because of its combined strength in employment law and criminal law, Kristan Peters-Hamlin offers a unique ability to address the full gamut of employment-related issues.
Unlike most employment lawyers who have no background as federal prosecutors, we have significant trial and investigatory skills. Kristan Peters-Hamlin has the ability to address not only the employment discrimination and harassment issues posed by employees, but also has the expertise to resolve a broader array of employment-related issues such as economic fraud, wire fraud, embezzlement, mail fraud, theft of trade secrets, computer fraud and Sarbanes-Oxley violations, to name just a few of the problems employers face because of the conduct of their employees. Peters-Hamlin represents whistleblowers in Sarbanes-Oxley, Dodd Frank, and qui tam lawsuits.
At the U.S. Attorney's Office, Kristan Peters-Hamlin served in both the Criminal and Civil Divisions. In the Civil Division, she defended U.S. agencies and departments in employment discrimination suits. With over 33 years of employment litigation expertise, Kristan Peters has been repeatedly honored as a "Super Lawyer" in Employment Law.
In addition to her service in the U.S. Attorney's Office, Kristan Peters-Hamlin spent 15 years litigating in private practice in some of the nation's premier law firms. As a partner at Pillsbury Winthrop, she headed the Labor and Employment Department in its Stamford office. Prior to the U.S Attorney's Office, she was an associate at both Paul Hastings and Morgan Lewis.
Kristan Peters-Hamlin has litigated single and class action law suits for Fortune 500 clients in thirty states, in federal and state courts, before the AAA and before administrative agencies such as the EEOC and state human rights organization.