Press & Articles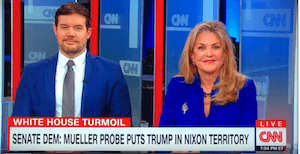 Kristan Peters-Hamlin represents Igene in $300 million Trade Secrets case against Archer Daniels Midland
Knox Trial Explained FOX CT News video
Carlyle Sued by Ex-Hedge Fund Employee in Vermillion Demise BloombergBusiness, February 11, 2016
WSJ reports on Kristan Peters-Hamlin's defense of businessman criminally prosecuted for international technology transfer
Your Boss: Jerk or Harasser? BusinessWeek video
"Romance At Work," The Tribune , March 6, 2005
" Four Years After Sox: Where Are We? " by Kristan Peters-Hamlin and Carter Crow (2006)
"Disparate Impact After Wards Cove," co-author, Advanced Conference in Employee Relations Law, Institute of Applied Management and Law (IAML), April 1990
Kristan Peters-Hamlin has been quoted, and her cases have been cited, in the Wall Street Journal, The Washington Post, The Los Angeles Times, The International Herald Tribune, The London Financial Times, the Asian Wall Street Journal, the Chechen Times, the Baltimore Sun, Newsday, the Norwalk Hour, the Hartford Courier, the Fresno Bee, The Chicago Tribune, the Miami Herald, etc.
Kristan Peters-Hamlin has been interviewed by Time Magazine, Dateline NBC, Fox News, CNN, MSNBC, and the Greta Van Susteren Show. She has made local television appearances about her cases, as well.
"AT&T's Family-Care Union Agreement: A Harbinger of Change in Corporate America?" co-author, Employment Relations Today, Autumn 1989
"The Impact of Islamic Revivalism on Contract and Riba Law in Saudi Arabia, Egypt and Iran," Texas International Law Journal, 1987
Business Week publishes sex harassment training video it requested that Kristan Peters-Hamlin provide.
Vital Voices, an international NGO that seeds economic and civil rights for women around the world, publishes information about the training that Kristan Peters-Hamlin and others provided to South and Central American women in Argentina. ( Vital Voices of the Americas )
Sunday Forum: Is Clinton the more electable? Kristan Peters makes the case for Hillary Clinton - post-gazette.com
Peters-Hamlin is quoted as an expert on wrongful discharge decision by appellate court .
The Connecticut Law Journal quoted Kristan Peters-Hamlin as a federal practitioner in discrimination law on a case involving transgender athletes .
In the News